Patient-Centered Comprehensive Care
A Judgment-Free Environment Where You Are Treated With The Utmost Dignity And Respect.
A whole-person approach to recovery for optimal physical, mental, and social well-being. Comprehensive integrated services include biopsychosocial assessments, ambulatory withdrawal management "Home Detox", relapse prevention medication, mental health treatment, behavioral counseling, primary care, and coordination of care. 
Addiction Care & Recovery
Solstice Health & Wellness is dedicated to helping individuals recover from opioid addiction, alcoholism, and other substances.
Outpatient treatment is personalized and services are integrated to address the medical, mental, and behavioral effects of drug and alcohol addiction.
Mental Health
Mental health is important at every stage of life. It affects how we think, feel, and act. It also helps determine how we handle stress in our lives.
Our goal is to provide you with symptom relief and reduce/eliminate the severity of future episodes to enhance your quality of life.
Primary Care
We treat health conditions often seen in individuals with substance use disorders including high blood pressure, diabetes, high cholesterol, weight gain, liver problems, hepatitis C, and other health-related conditions.
Care is coordinated, integrated, and you are at the center of decisions in collaboration with our team to get the best possible outcome.
Lifestyle Health & Wellness
Wellness is the search for enhanced quality of life, personal growth, and potential through positive lifestyle behaviors and attitudes. To achieve balance, we need to care for our mind, body, and spirit. Certain factors influence our state of wellness, including nutrition, physical activity, stress management, healthy social interactions, and career success.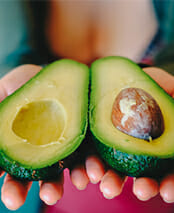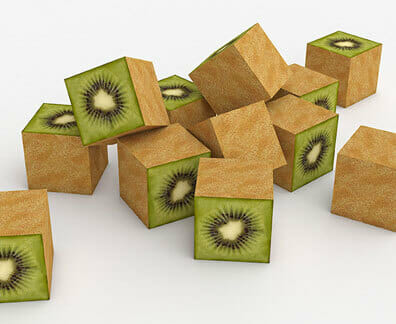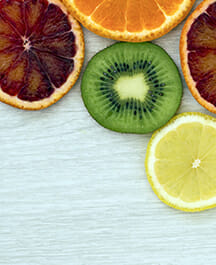 Why Choose Solstice Health & Wellness?
Individualized, Comprehensive & Accessible Care
For a better doctor-patient relationship, accessible care, convenience, and a stress-free way to get and stay healthy.
Personalized:

Integrative whole-person care specific to your needs
Availability:

Same-day or next-day appointments that start on time
Consideration:

Less wait time and unhurried office visits with your doctor every time
Accessibility:

24/7 direct access to your doctor and health coach by phone, text, and email
Convenience:

On-site labs, testing, counseling, and health coaching- all under one roof
Coordination:

A collaborative network of specialists ranked among the nation's best
Advocacy:

For the most effective course of action in a complex healthcare system
Meet The Solstice Health & Wellness Team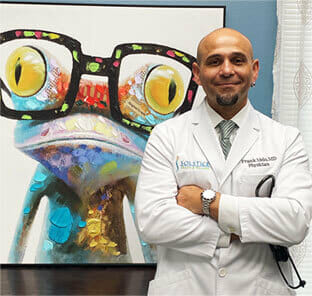 *Please do not submit any Protected Health Information (PHI).