Patient-Centered Integrative Addiction Care & Recovery
A Judgment-Free Environment Where You Are Treated with the Utmost Dignity and Respect.
Solstice is committed to delivering care that is patient-centered, comprehensive, evidence-based, accessible, and focused on quality and safety. The program offers a suite of integrated evidence-based therapeutic interventions and support services including outpatient withdrawal management ("Home Detox"), medication for addiction treatment, mental health management, primary care, individual counseling, recovery coaching, and support group meetings.
Substance Use Recovery
Solstice Health & Wellness is dedicated to helping individuals recover from opioid addiction, alcoholism, and other substances.
Outpatient treatment is personalized and services are integrated to address the medical, mental, and behavioral effects of drug and alcohol addiction.
Mental Health
Mental health is important at every stage of life. It affects how we think, feel, and act. It also helps determine how we handle stress in our lives.
Our goal is to provide you with symptom relief and reduce/eliminate the severity of future episodes to enhance your quality of life.
Primary Care
We treat health conditions often seen in individuals with substance use disorders including high blood pressure, diabetes, high cholesterol, weight gain, liver problems, hepatitis C, and other health-related conditions.
Care is coordinated, integrated, and you are at the center of decisions in collaboration with our team to get the best possible outcome.
Integrative Addiction Care and Recovery
Inside & Out
Lifestyle Health & Wellness
Wellness is the search for enhanced quality of life, personal growth, and potential through positive lifestyle behaviors and attitudes. To achieve balance, we need to care for our mind, body, and spirit. Certain factors influence our state of wellness, including nutrition, physical activity, stress management, healthy social interactions, and career success.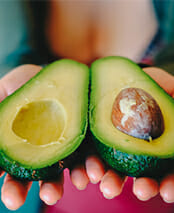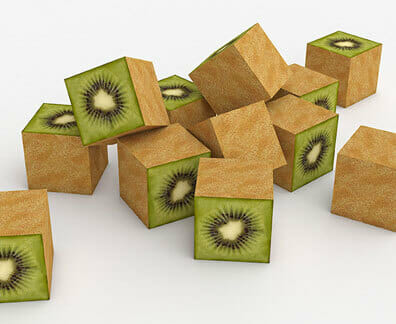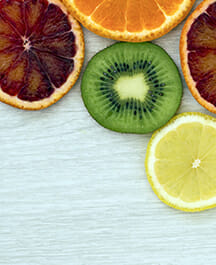 Why Solstice Health & Wellness?
Comprehensive Integrative Addiction Care and Recovery
Experience & Expertise
Led by a team of seasoned professionals who are known experts in their fields. Their clinical acumen, compassionate therapeutic style, and commitment to health and wellbeing are vital elements to the program's success.
Whole Person Approach
Greater depth of focus on health and well-being than in traditional treatment. We integrate care to address the physical, mental, emotional, and social aspects of life impacted by addiction – tailored to fit individual needs.
Accessibility
We strive to remove any unnecessary obstacles to accessing addiction treatment by providing an inclusive and welcoming environment for patients and families.
Advocacy
The Solstice team works closely with you to navigate and coordinate care in a complex system so you can be heard, understood, and cared for.
Compassion
Addiction is not a choice, moral failing, or lack of willpower. We listen to your experiences without judgement and promote a safe environment where you are treated with the utmost dignity and respect.
Convenience
Addiction treatment, primary care, urgent care, wellness services, behavioral counseling, group meetings, laboratory testing, and more for the convenience of obtaining all essential healthcare services under one roof, so you may return to your day as soon as possible.
Continuing Care & Recovery Support
The longer a substance use disorder is in remission, the lower the risk of returning to use. The Solstice team provides essential recovery support services and resources to help pave the way to long term recovery.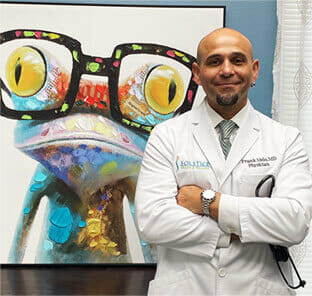 *Please do not submit any Protected Health Information (PHI).