Addiction Care & Recovery
Alcohol and Drug Addiction Treatment in Sarasota, FL
Alcohol and drug addiction treatment is something that's becoming increasingly visible within our community, shining a light on the importance of being able to understand, pinpoint and treat substance abuse. Addiction, also called substance use disorder, is a chronic disease known to affect the brain and behavior. People with addiction crave and compulsively seek out drugs, alcohol, and other substances or behaviors despite the risk of damaging relationships, losing jobs, or causing legal problems.
At Solstice Health & Wellness, our team is dedicated to helping those struggling with addiction to alcohol, drugs, and other addictive disorders lead healthier, richer lives.
We know how difficult it is to struggle with alcohol and drug addiction. In fact, according to the surgeon general, nearly 21 million Americans struggle with a substance use disorder, which means that about 1 in 7 American adults will deal with an addiction during their lifetime. If you are struggling with an addiction to alcohol, cocaine, heroin, prescription opioids, nicotine, cannabis, or other substance, know that we are here to help. Ask yourself: Is addiction affecting your personal, social, and professional life?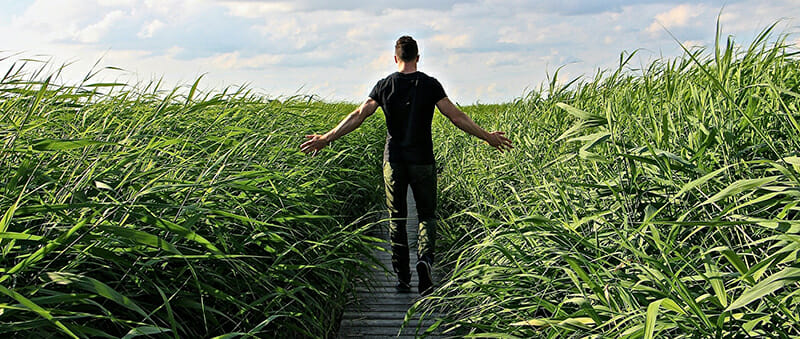 Alcohol and Drug Addiction Treatment – Individualized to Your Specific Needs
During your consultation, we will go through your medical history and discuss the symptoms and issues you are having. From there, we will talk you through the different steps of treatment and help you coordinate care based on your needs and preferences.
We meet people where they are in the addiction recovery journey and tailor treatment to fit individual needs. Our treatment approach involves integrating care services to address the physical, mental, and social aspects of life impacted by alcohol and drug addiction. It encompasses evidence-based therapies, novel scientific approaches, and follows the Principles of Effective Treatment to deliver the best quality outpatient addiction treatment in Sarasota, FL. Services include substance use disorder medication management, counseling, recovery group meetings, primary care, coaching, and other wrap-around services- all under one roof.
Stopping addiction to alcohol and drugs is just one part of the entire recovery process. For many, the addiction has impacted other facets of life, from work to family. Since addiction affects so much, we take all these factors into account to create a treatment plan that supports and helps in meeting other needs such as housing, employment, transportation, family counseling, and other types of services and resources for you to move forward in recovery. We work with family members to create a support system that won't just help you with your addiction but also provide you with the support you need to gain your life back.
Alcohol and Drug Addiction Treatment –
Whole Person Integrated Care
An outpatient addiction treatment program tailored to fit individual needs providing a suite of essential clinical services in a judgment free environment where you are treated with the utmost dignity and respect. 
REDUCE CRAVINGS AND RISK of RELAPSE
Medication to help manage addiction to nicotine, alcohol, heroin, prescribed opioids, and other substances. Present formulations prescribed and administered include:
Buprenorphine films or tablets: Suboxone, Subutex, Zubsolv, Bunavail, and Sublocade (monthly injections) for opioid addiction
Long-acting injectable naltrexone (Vivitrol) administered once a month for opioid and/or alcohol addiction
Naltrexone, Acamprosate, Disulfiram, and Topiramate for alcohol addiction
Nicotine Replacement Therapy, Bupropion, and Varenicline (Chantix) for nicotine addiction

alcohol and drug addiction treatment of Co-Occuring Health Conditions
Management of acute and chronic health conditions including but not limited to:
Preventive counseling on vaccinations, smoking cessation, exercise, nutrition, stress management, and sleep hygiene
Physical evaluation clearance for surgery, employment, sports, or school
Urgent care: colds, pink eye, ear infection, sore throat, bladder infections, rashes, and cuts
Primary care: high blood pressure, diabetes, high cholesterol, thyroid disorders
Mental health care: anxiety, depression, bipolar disorder, ADHD, and PTSD
Infectious disease care: herpes, hepatitis, HIV/AIDS
On-site labs and testing
Coordinated care with a collaborative network of specialists
alcohol and drug addiction Behavioral Therapies
Brief interventions. Usually delivered in a few short sessions providing information about the individual's substance use pattern, potential risks, and ideas for habit change.
Cognitive-behavioral therapy. Individuals actively participate in their own therapy to learn how to modify or replace negative thought patterns with more positive ones.
Substance use counseling. This short-term treatment involves encouraging individuals to openly discuss their personal experiences leading to greater self-awareness and enhanced skills to improve interpersonal relationships.
Relapse prevention. Cognitive-behavioral strategies that help individuals learn to identify and correct problematic behaviors to maintain abstinence as well as assist individuals who relapse to substance use.
Contingency management/motivational incentives. A positive reinforcement approach involves rewards given to individuals who achieve specific treatment milestones such as abstinence and regular attendance.
Motivational interviewing. A counseling approach that assists individuals to resolve ambivalence by finding their internal motivation to change.
Alcohol and Drug Addiction Recovery Support and Resources
Housing, employment, and transportation assistance 
Family counseling
Recovery support group meetings (Relapse prevention, 12 Step, SMART Recovery)
Community resources for uninsured and low-income individuals
Substance Abuse Treatment Facility Locator: SAMHSA. Find alcohol and drug treatment programs on this extensive database of recovery centers.
Are You Seeking Help for A Substance Use Disorder?
If you or someone you love is struggling with drug addiction, alcoholism, or other addictive disorder, Solstice Health & Wellness is available to guide you on the path to recovery. To schedule an appointment, or to learn more about addiction recovery services, contact us today to begin your road to recovery.
*Please do not submit any Protected Health Information (PHI).