Primary Care & Urgent Care both involve caring for individuals with acute concerns. Urgent Care focuses on acute conditions that are less severe than those needing emergency room care. Urgent conditions do not typically result in further disability or death if not treated immediately, but without professional attention, they may develop into serious complications.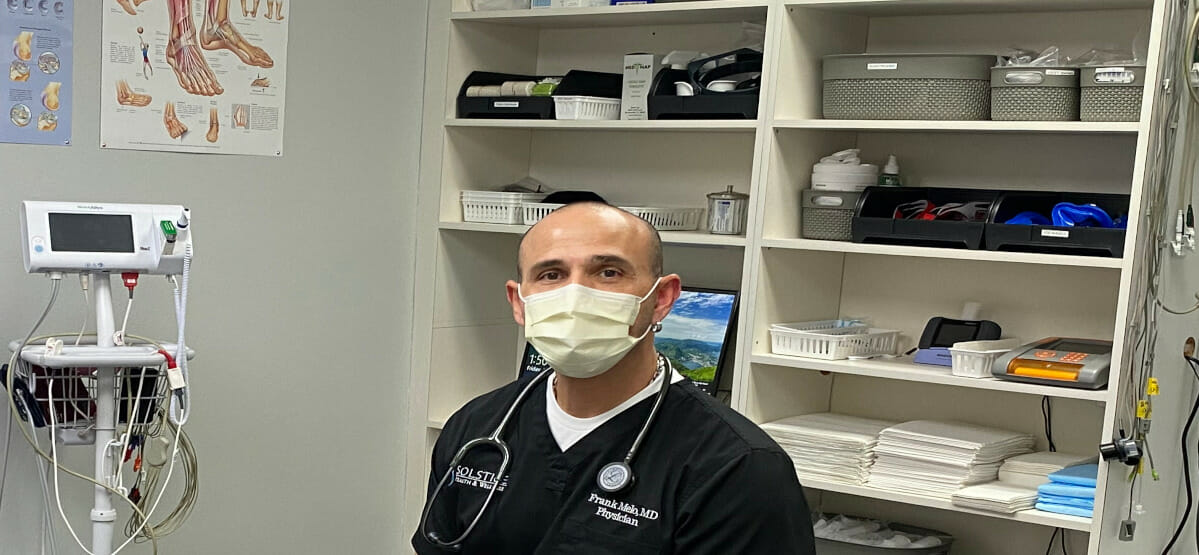 When to Call Solstice?
Conjunctivitis (Pinkeye)
Sinusitis
Ear infection
Sore throat
Ear lavage (ear wax removal)
Nose bleed
Bladder infections
Bites, Stings, and Scratches
Rash
Asthma/COPD attacks
Heartburn
Headaches
Stomach problems
Nausea
Vomiting
Diarrhea
Sprains/Strains
Sexually transmitted diseases
When to Call 911
Trouble breathing
Persistent pain or pressure in the chest
New confusion or inability to awaken
Facial droop, loss of strength, abnormal speech, or numbness
New or repeat seizures
Chest pain
Coughing up blood
Vomiting blood
Inability to urinate
Injuries that result in obvious broken bones, deep cuts, inability to walk, or inability to use the injured limb
Contact Solstice Health & Wellness to schedule an appointment or to learn more about urgent care services. Our practice serves Sarasota and surrounding areas.
*Please do not submit any Protected Health Information (PHI).