About
Solstice Health & Wellness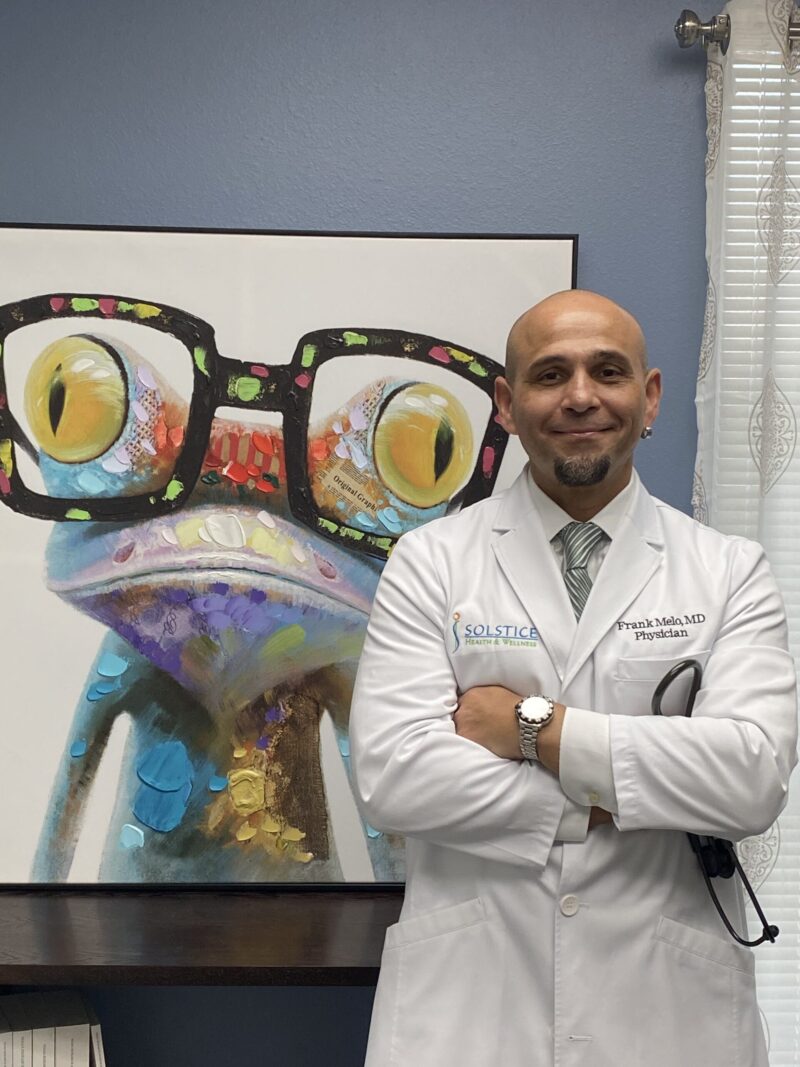 Family Medicine and Addiction Medicine
Frank Melo, MD is a board-certified Family Medicine and Addiction Medicine physician with over 20 years of healthcare experience. As a family doctor, Dr. Melo treats a variety of acute and chronic health conditions in individuals of all ages such as high blood pressure, diabetes, elevated cholesterol, anxiety, depression, weight gain, hormone imbalance, and other health-related conditions.
As, an addiction physician, Dr. Melo has been helping individuals and their family's recover from substance use disorders since 2011. He initially served as a physician and medical director for an opioid treatment program in Minneapolis, MN. He also worked as a staff physician at Hazelden Betty Ford Foundation providing medical and addiction care services. Presently, Dr. Melo provides services at Solstice Health & Wellness in Sarasota and nearby cities providing integrated addiction care and recovery services, mental health care, primary care, and other specialized services.
Dr. Melo graduated from the University of Florida College of Health and Human Performance, earned his medical degree from the Universidad Autónoma de Ciencias Médicas in Costa Rica, and completed his Family Medicine Residency at the University of Minnesota Medical Center in Minneapolis, MN.
Dr. Melo is a proponent of incorporating healthful lifestyle practices in all dimensions of life. His enthusiastic personality and can-do attitude are why patients find it easy to partner with him.
Jessica Melo has over 17 years of healthcare experience providing care in roles such as Medical Assistant, Clinical Research Coordinator, Clinical Research Associate and Medical Device Reporting Specialist. She has extensive experience ensuring quality, safety and efficacy of medication and medical devices.
Jessica collaborates with Dr. Frank Melo to ensure patient's visits are smooth and seamless. She works closely with individuals to coordinate care effectively and efficiently in a complex healthcare system. Her attentiveness, warm smile and friendly demeanor are comforting to anyone she encounters.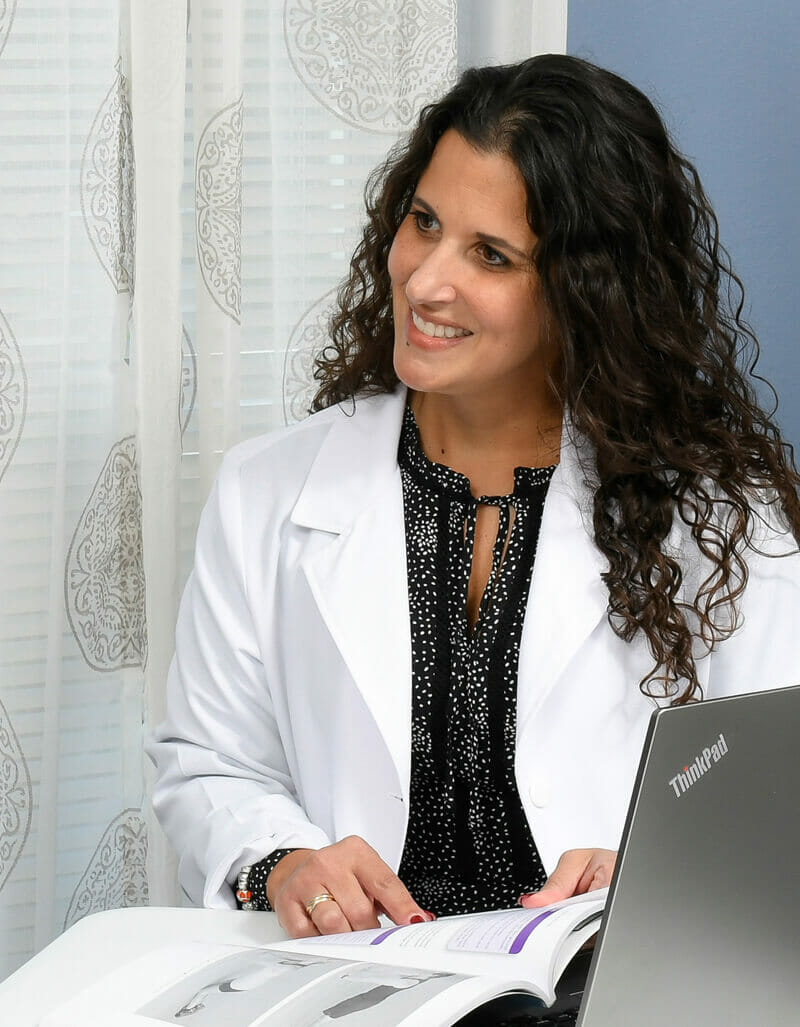 *Please do not submit any Protected Health Information (PHI).