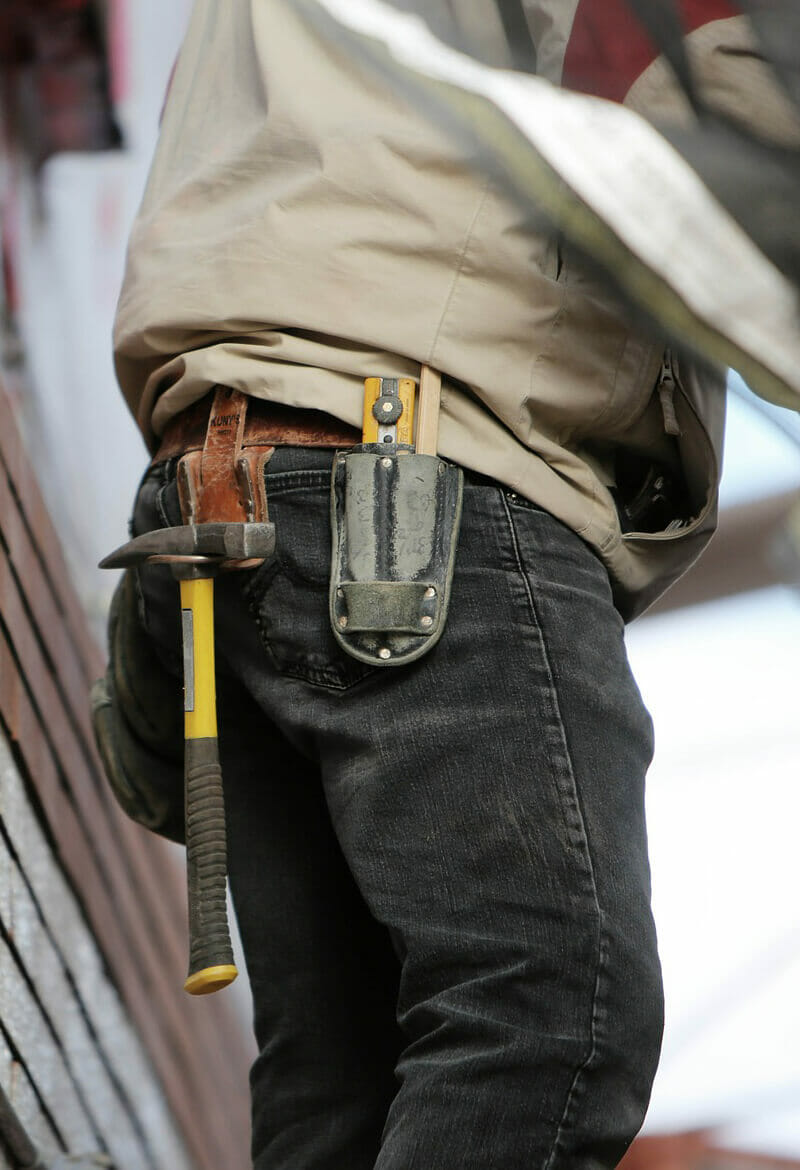 Could you survive a fall from 20-30 feet? Construction workers are seven times more at risk of fatal falls from a height than other industries.
Falls from roofs, scaffolding, and ladders onto concrete and dangerous machines or equipment can be prevented with proper safety precaution and equipment.
Although there are reports of survival after extremely high falls, studies note that falls from 40 to 50 feet high result in over 50% mortality.
37.3 MILLION NON-FATAL FALLS REQUIRE MEDICAL ATTENTION EACH YEAR
Studies show that 40-70% of individuals seeking medical attention in the ED (emergency department) have sustained injuries associated with high falls. Commonly seen injuries include musculoskeletal skeletal (head, spine, upper and lower limbs, chest, and ribs), brain, heart, lungs, and abdomen.
Construction falls can be deadly, but they are also preventable. The best in the business play it safe. Companies can prevent falls from heights on their worksites.
PREVENT FALLS IN CONSTRUCTION
Falls are the number one cause of construction-worker fatalities, accounting for one-third of all on-the-job deaths in the industry. In 2018, there were 320 fall fatalities out of 1,008 total fatalities in construction (BLS data). Falls are a hazard found in many work settings, but construction has the most fatal falls out of all industries and represents 51% of all falls nationally.*
Safety Pays, Falls Cost
Plan ahead to do the job safely before starting each job.
Provide the right equipment for working at heights.
Train workers to use the equipment properly and to work safely on roofs, ladders, and scaffolds.
Join the National Campaign to Prevent Falls in Construction
In 2012, NIOSH, the Occupational Safety and Health Administration (OSHA), and CPWR – the Center for Construction Research and Training along with the NORA Construction Sector Council launched a National Campaign to Prevent Falls in Construction. It is a nationwide initiative to prevent falls at construction sites. Companies can participate and find valuable resources. Visit the NIOSH National Campaign to Prevent Falls in Construction page for more information.
Information on Fall Prevention
NIOSH falls-related research
NIOSH Ladder Safety App
NIOSH Aerial Lift Simulator
NIOSH FACE (Fatality Assessment and Control Evaluation)
Program: Search "Residential Construction Falls" or "Commercial Construction Falls" to see factors that led to those fatal injuries and recommendation for preventing similar deaths.
FACE Factsheet: Prevent Construction Falls from Roofs, Ladders, and Scaffolds OSHA on preventing falls in construction external icon
________________________________________
* Socias-Morales CM, Chaumont Menéndez CK, Marsh SM. Fatal work-related falls in the United States, 2003-2014. Am J Ind Med. 2018;61:204–215. https://doi.org/10.1002/ajim.22810external icon
Content provided and maintained by the US Centers for Disease Control and Prevention (CDC). Please see our system usage guidelines and disclaimer.