Suboxone Treatment For Opioid Addiction
The Solstice Health & Wellness treatment team understands just how difficult it can be to safely and effectively recover from an opioid addiction on your own. In fact, many who try to quit "cold turkey" often relapse. This is why it's important that you have a team who can guide you through the treatment process. One way in which to do that is through Suboxone treatment.
What is Buprenorphine?
Buprenorphine is an FDA approved medication prescribed to treat opioid use disorder (OUD), people with addiction to prescribed opioids (pain medication) and heroin. Buprenorphine offers several benefits to those with OUD and to others for whom treatment in a methadone clinic is not appropriate or is less convenient. Buprenorphine blocks the effects of other opioids, alleviates cravings, and prevents withdrawal symptoms such as pain, nausea, and vomiting.
FDA approved buprenorphine products for the treatment of OUD:
Generic Buprenorphine/naloxone sublingual tablets
Buprenorphine sublingual tablets (Subutex)
Buprenorphine/naloxone sublingual films (Suboxone)
Buprenorphine/naloxone) sublingual tablets (Zubsolv)
Buprenorphine/naloxone buccal film (Bunavail)
Buprenorphine extended-release injection (Sublocade)
Naloxone is added to Suboxone to prevent the misuse of the medication by injection drug users. Naloxone is inactive (poorly absorbed) when taken under the tongue. However, naloxone when injected by someone whose body is physically dependent on opioids will produce opioid withdrawal. In this way, the naloxone helps to prevent abuse of buprenorphine/naloxone by injection.
How does Suboxone Treatment work?
Suboxone occupies the opioid receptors in the brain to relieve withdrawal symptoms, reduce cravings and block the rewarding effect of opioids to prevent relapse. Individuals tend to have a healthier lifestyle and be more engaged in therapy, work, school, and other activities.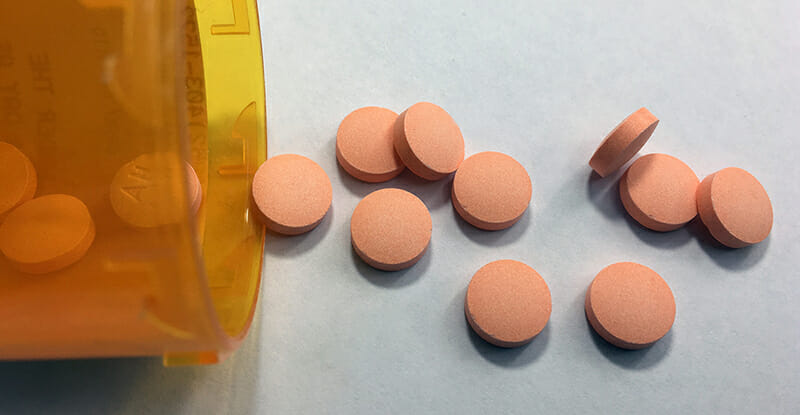 What is the right dose of Suboxone Treatment?
Every opioid can have stimulating or sedating effects, especially in the first weeks of treatment. Once a patient is stabilized on the correct dose of buprenorphine, the patient should not feel euphoria and there should be no excessive sleepiness or intoxication.
The right dose of buprenorphine is the one that allows the patient to feel and act normally. Most patients will need 12 to 20 mg buprenorphine daily to achieve relief of opiate withdrawal symptoms and craving. Most patients can be inducted onto the buprenorphine/naloxone and stabilized within a few days. Occasionally it may take a little longer to find the right dose (up to a few weeks).
During the period of dose adjustment, the buprenorphine level in the buprenorphine may be too high, or too low, which can lead to withdrawal, daytime sleepiness, or trouble sleeping at night. The patient may ask that family members help keep track of the timing of these symptoms and write them down. Then the doctor can use all these clues to adjust the amount and time of day for the buprenorphine dose.
What Should I Avoid While Taking Suboxone?
Use caution when driving, operating machinery, or performing other hazardous activities. Suboxone may cause dizziness or drowsiness. If you experience dizziness or drowsiness, avoid these activities.
Do not take any prescription or over-the-counter medicine to treat a cold, cough, or pain while taking Suboxone without first talking to your doctor. These medicines may contain narcotics or alcohol.
Do not use narcotic drugs or alcohol while taking Suboxone.
Do not take more Suboxone than is prescribed. If your symptoms are not being adequately treated, contact your provider.
Suboxone is habit forming. Physical and/or psychological dependence can occur, and withdrawal effects are possible if the medication is stopped suddenly after prolonged or high-dose treatment. Do not stop taking Suboxone suddenly without first talking to your provider if you have been taking it on a regular basis. Your provider may want to gradually reduce the dose.
How to get started on Suboxone treatment?
Before Suboxone can be prescribed, your doctor will need to perform a history and physical evaluation, obtain labs and provide education and instruction on its use. When you come in for your consultation, we will be able to determine just how often you should come in. If you have any concerns about the symptoms you are experiencing while on Suboxone, do not hesitate to give us a call.
Since every patient that walks through our doors has different needs and concerns, we tailor all opioid addiction treatment to fit your lifestyle and health. Our goal is to provide a safe, positive environment for patients to receive the treatment they need to get and stay healthy.
Are You Seeking Help?
If you are dealing with an opioid addiction, know that Solstice Health & Wellness can guide you on a path to a healthier lifestyle. To schedule an appointment, or to learn more about addiction recovery services, contact us today to begin your road to recovery.
*Please do not submit any Protected Health Information (PHI).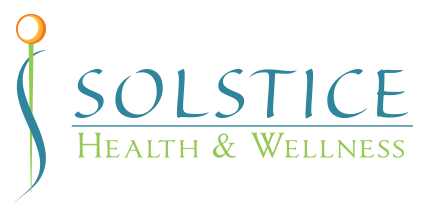 Phone: 941-330-9797
Fax: 941-330-9798
Stay safe! Don't waste time or get sick in a waiting room.
Telehealth is a convenient way to get healthcare virtually anywhere without compromising your health further. You can use a computer, tablet, or phone to interact with the doctor in real-time through secure audio and video communication. Set up an appointment here.
© 2021 Solstice Health & Wellness.